Sharing science to understand Long COVID
RECOVER Research Review (R3) Seminar Series
The goal of the R3 Seminar Series is to promote a shared understanding of the scientific research on Long COVID for the RECOVER Consortium. This forum accelerates discovery by allowing experts to share their latest insights on Long COVID and related conditions. Some R3 sessions are also designed to inform the public about RECOVER and other research on Long COVID. All sessions are recorded and posted to recoverCOVID.org.
Sign up for information about
upcoming R3 Seminars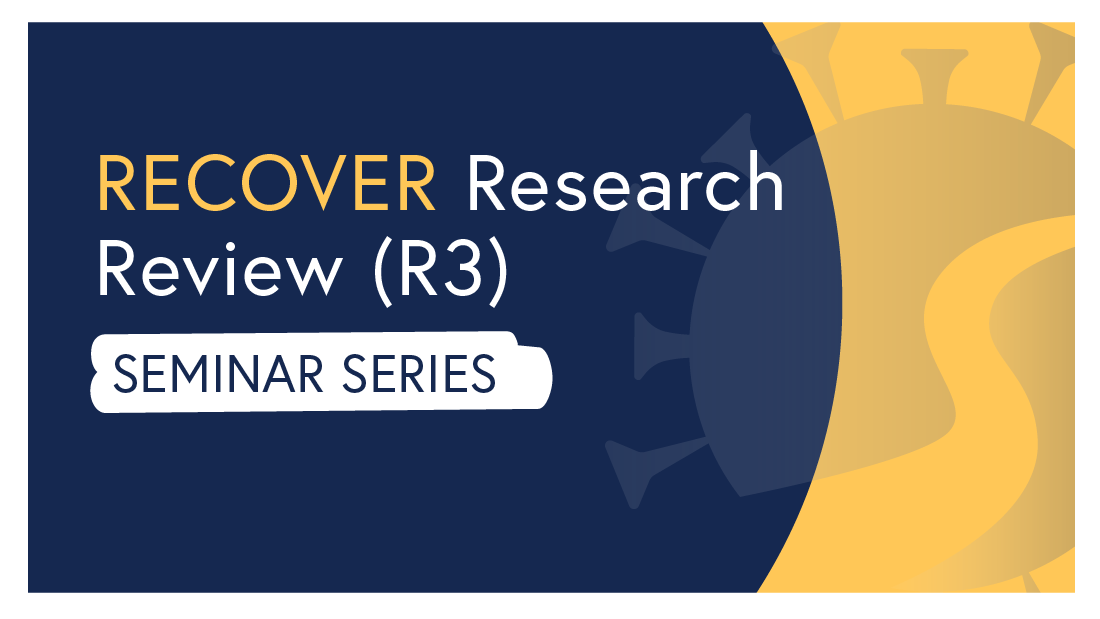 March 14, 2023
(Previously scheduled for February 28, 2023)
RECOVER in Action: Characterization of PASC Among Adults, EHR Insights

Source: NIH
Check back for upcoming seminars!