About the Initiative
Taking a united approach toward recovery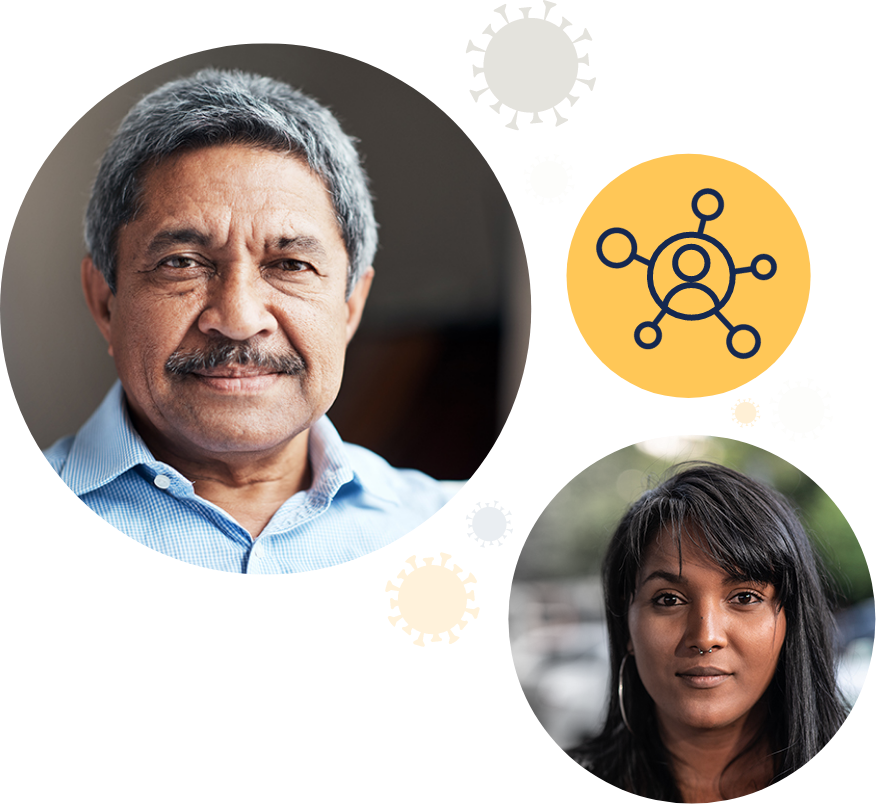 Together we can learn more. The more voices contributing to the RECOVER Initiative, the more meaningful and inclusive the answers will be to understanding, treating, and preventing the long-term effects of COVID.
Explore

the Initiative

Who We Are
Who We Are
The RECOVER Initiative brings together patients, caregivers, clinicians, community leaders, and scientists from across the nation to understand, prevent, and treat Long COVID.
Frequently Asked Questions
Frequently Asked Questions
FAQs share important facts about the RECOVER Initiative and can help you understand what we currently know about the long-term effects of COVID.
Research Questions
Research Questions
The RECOVER Initiative is using the best science to advance our understanding of recovery from the long-term effects of COVID.
Many voices. One goal.
Meaningful answers.
Progress is happening and what's being accomplished is historic in scale and scientific innovation.
98M+
People who have had a SARS-CoV-2 infection in the US ... and counting
10%-30%
Preliminary estimate of the percentage of people infected with SARS-CoV-2 who will experience long-term symptoms
200+
Number of researchers involved in RECOVER
200+
Number of RECOVER research clinical sites
RECOVER is Powered by
Collaboration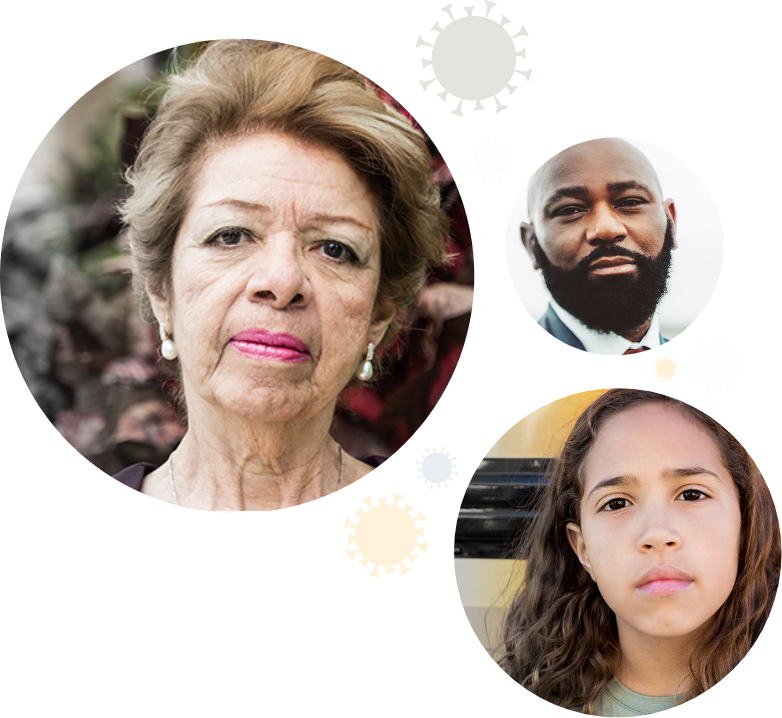 Progress takes teamwork.
Many of the country's leading researchers have come together to form a brilliant team known as the RECOVER Consortium. Given RECOVER's national scale and scope, the Consortium prioritizes harmonization as a key strategy to getting meaningful answers. In spring 2021, more than 30 institutions were awarded funds to participate in the development of—and successfully completed—main protocols for the RECOVER observational study and tissue pathology study to achieve harmonization. Patients and representatives of patient organizations joined in this critical step for RECOVER.
A set of main protocols for RECOVER observational studies:
Serves as the Consortium's playbook by enabling researchers to speak the same language, use the same methods, and examine the same types of data.
Allows data collected from many participants by different research groups within each type of study to be compared and analyzed, helping to speed up the research process and provide more meaningful, reliable findings.
With RECOVER's observational and tissue pathology study protocols completed, additional funding was awarded in fall 2021 establishing the RECOVER Consortium and providing the infrastructure to advance RECOVER's research studies.
Progress takes participants.
The RECOVER Initiative is inclusive by design and involves a pool of tens of thousands of participants across multiple studies. Creating a research initiative that ensures a diverse group of participants reflecting those affected by the long-term effects of COVID is essential so that the results and findings can be broadly applied.
To serve as a participant in RECOVER research studies, different studies will have different requirements. In some studies, RECOVER is also enrolling participants who have never had COVID to serve as a comparison group.